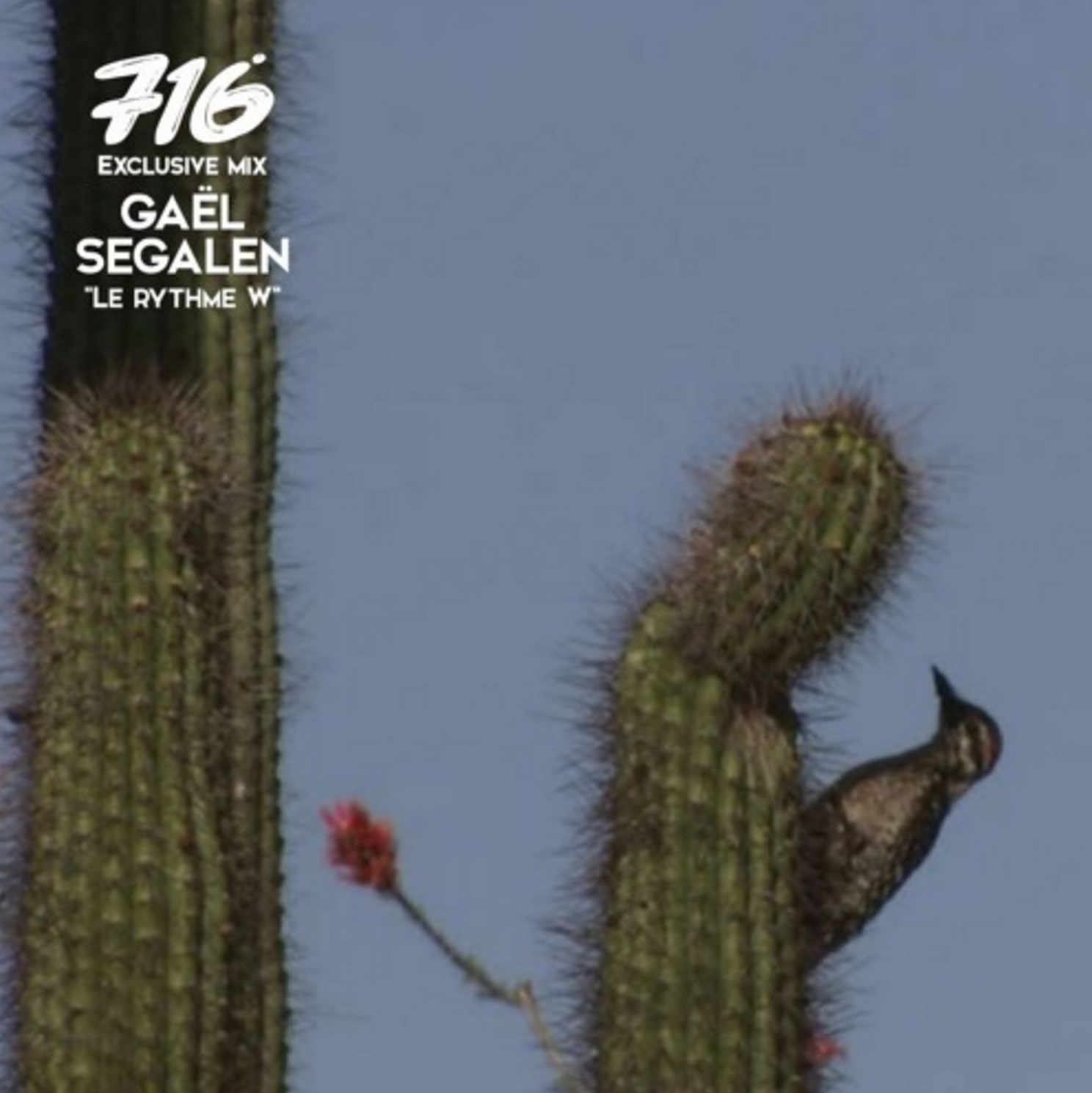 Le Rythme W ==> 716lavie.com/716-mix-gael-segalen-le-rythme-w/
now hosted on 716 blog, which I first played live in july for Event Horizon, the monthly Lyl radio show i co-run as Polyphones member and co-founder
It's a selection of percussions, ambient, space music, electroacoustic, industrial and sound ecology. I thought about this common point : the coded rhythm W (W for women, W for world).
My approach is to reveal the rhythms of the world, contained in every sound, the inner pulse, to create a complex and polyrhythmic music.
All the tracks are made by women except the last one that is a tribute to Pierre Henry who had passed away the night before.
Tracklist :
Hildegard Westerkamp – Cricket Voice
Interview With Bebe Barron (Excerpt)
Ivana Stefanović – The Epistle of Birds
Laurie Spiegel – Appalachian Grove I
Jessica 'Tiger Paw' – Marcus (side a)
Julie Frith – Developing The Answers
Hildegard Westerkamp – Kits Beach Soundwalk
MonoLogue aka Marie Rose – Silenzio
Laurie Spiegel – Drums
Ruth White – The Cat
Meagan Roberts – TV Light – I Could Sit Here All Day
Daniela Casa – Ricerca Della Materia
Devil's Picnic aka Anne Gillis – Untitled 5
Constance Demby – Om Mani Padme Hum
Izabela Dłużyk – Little June shower
Ruth White – Mists And Rains
Jessica 'Tiger Paw' Marcus (side a)
Debbie Jaffe – So Reverse Engines
Gaël Segalen – Serpente
Pierre Henry – Multiplicité
—
Mon mix LE RYTHME W est dans la sélection Bandcloud de cette semaine, qui fait un ptit tour des sorties de Bandcamp ET Soundcloud.

🔊 il est dédié à la musique électronique faite par les FEMMES
🔊 Trop bien pour elles !
Il dit : "A stunning mix that focuses on women (the W of the title) working in experimental electronic music, from sound art and field recordings (the opening track by Hildegard Westerkamp is titled simply 'Cricket Voice'), lilting synth materials, choral electronic mixtures, spoken word and interview. The final track is by Pierre Henry, a composer whose death occurred the night before this performance took place. An incredible mix that's insightful, educational, moving and enjoyable all at once."
http://mailchi.mp/d336652f21e0/bandcloud-187