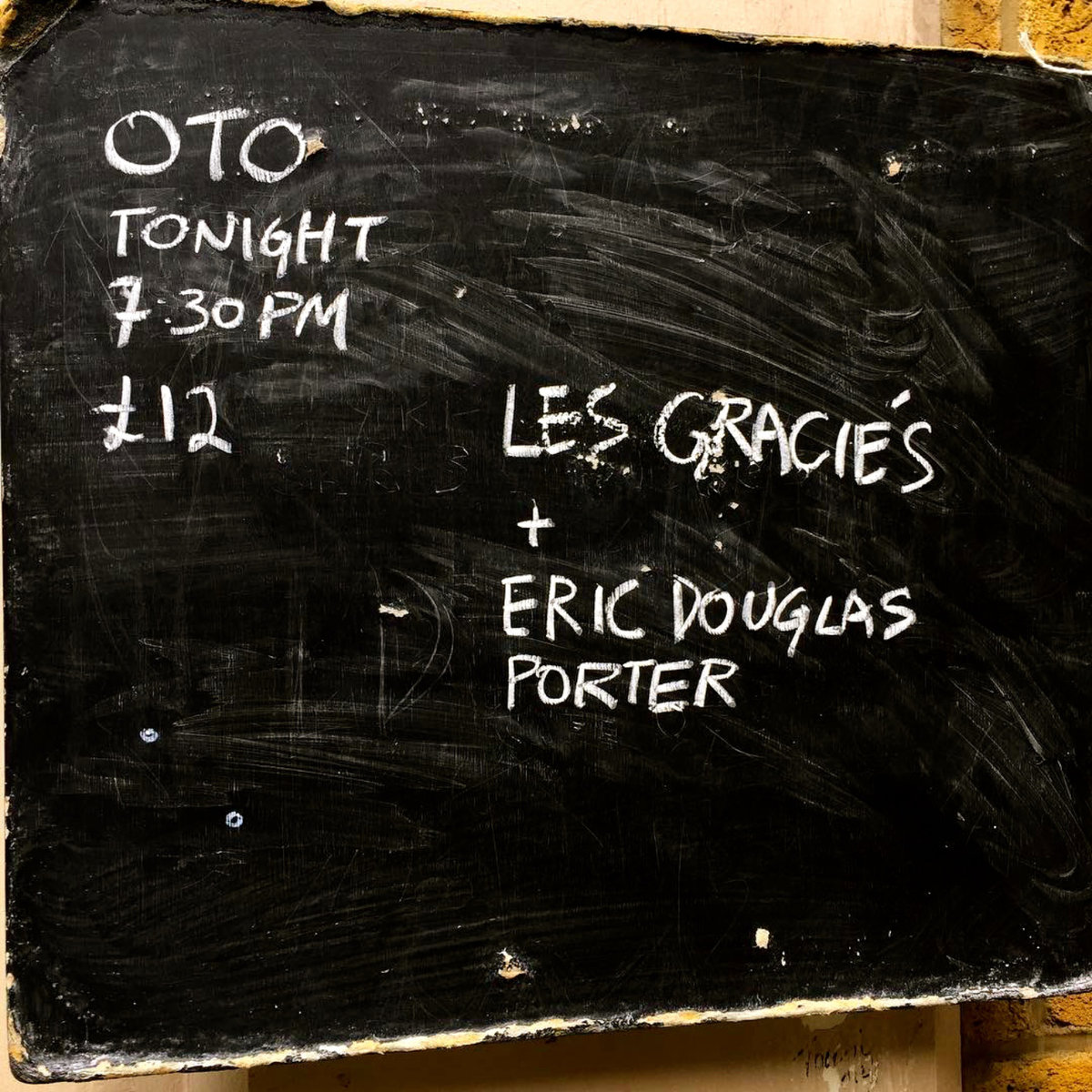 ▲
Digital Album, Streaming + Download
Live improvisational compositions by Les Graciés (Gaël Segalen and Eric Douglas Porter).
Engineered and recorded live by Shaun Crook at OTO on july 16th 2018.
Released September 12, 2018.
Includes unlimited streaming via the free Bandcamp app, plus high-quality download in MP3, FLAC and more.
▲ FULL PERFORMANCE AVAILABLE VIA PURCHASE – Excerpts included ▲
Following a week of reunion and studio improvisations in Paris,
here is the recording of a night at London's Café OTO in july 2018.
Presenting new materials, made with past and present handcrafted sound libraries, raw and processed.
Live on 4 channels, on a semi-circle.
Thanks to the people who joined the exploration and to Shaun Crook for the documentation.
Review : in SF Sonic Not to miss