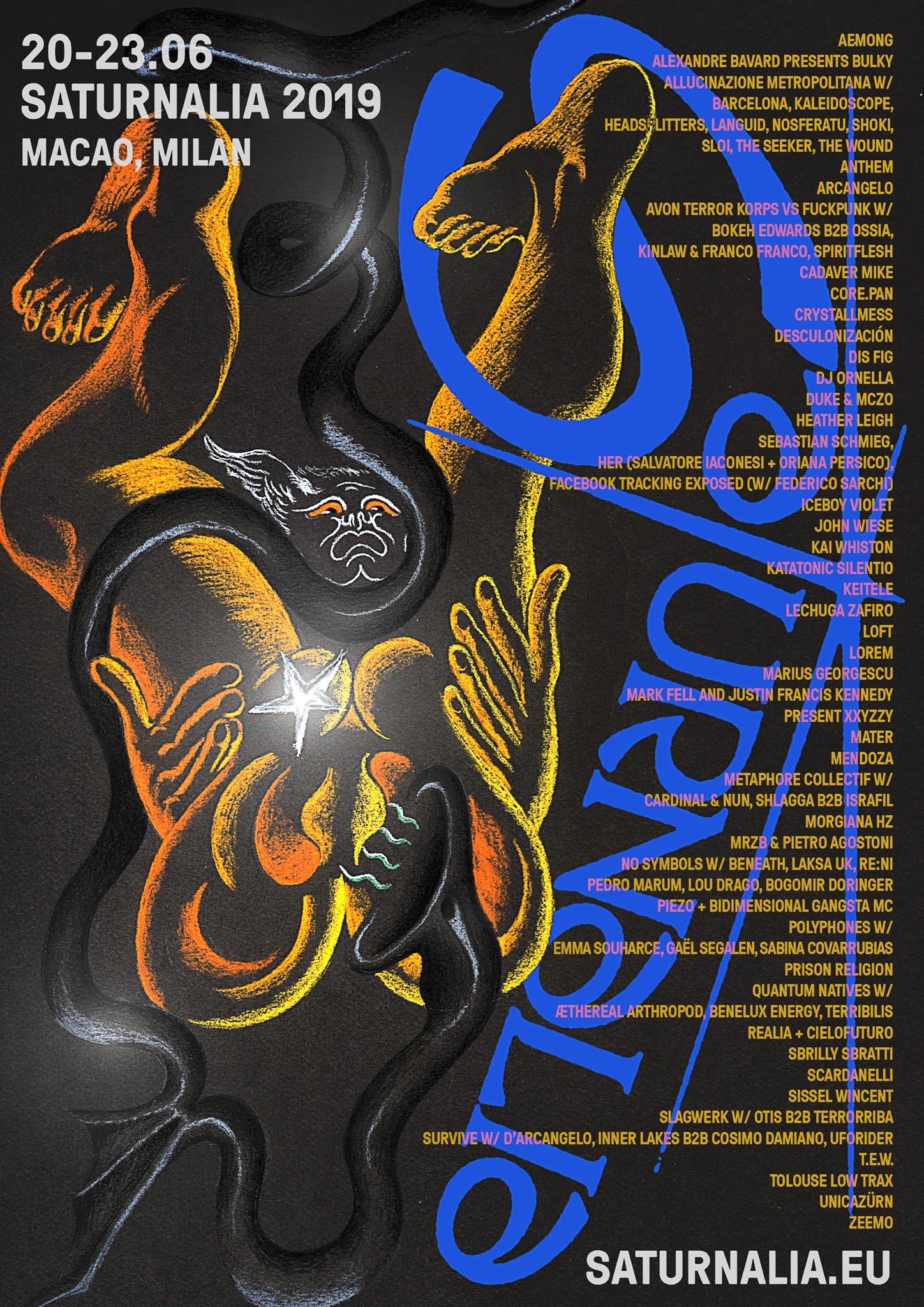 "Saturnalia gave place to a mix of different approaches, moods and cultures, allowing everyone to migrate within the music itself and mold it into a personalized, yet shared experience".
Polyphones represents ⚡️
Please find the documentation of our presence at recent one of Europe's most daring experimental festivals Saturnalia 2019 in Macao the beautiful self-organized centre for arts in Milan, Italy. Over 3 days, we gave live acts, a mix on Radio Raheem and a panel on women involved in experimental music, freedom and inclusivity. We'd like to thank the entire crew for such a vibrant experience and Manuella Gama Malcher for her intuition and persistence in her invitation. Big up to Sabina Covarrubias for the complete report. Enjoy!
–>
June 20th-23th 2019, the network Polyphones offered three concerts performed by Emma SOUHARCE, Gaël SEGALEN and Sabina COVARRUBIAS. Created in December 2015 by Gaël Segalen and Christine Webster, Polyphones is a collective of female experimental music composers working in a network. This collective organizes workshops, concerts, produced a radio show, cofounded OWO, the Open Women Orchestra and keeps a daily watch on the network. To learn more about Polyphones : here to listen to podcasts
READ https://www.sabinacovarrubias.com/saturnalia-2019
RA global report https://www.residentadvisor.net/reviews/23982