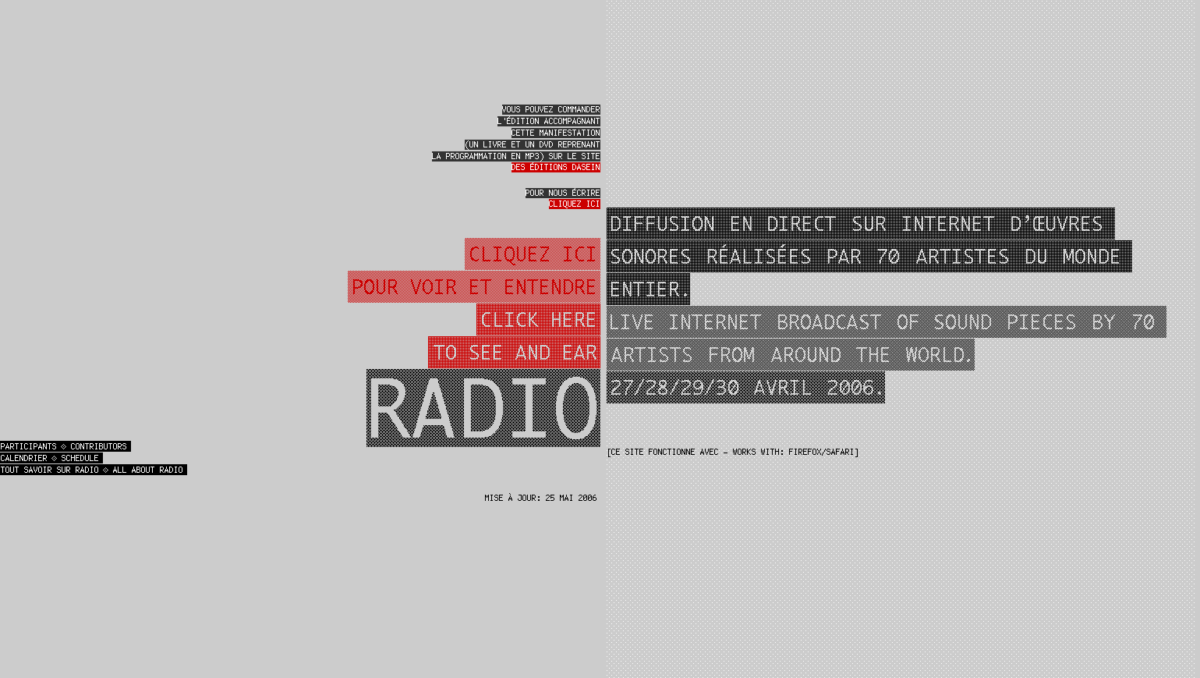 Gaël SEGALEN
Différé/Delayed  52'17 | 2005
ÉCOUTER – LISTEN:

Collage de field recordings, matières sonores brutes. Il se dit des choses, entre la baie de San Francisco, le désert du Nord Niger, et d'autres lieux plus intimes.
Collage of field recordings, raw sound material. People say all kinds of things, in the San Francisco Bay Area, the desert in Northern Niger, and other, more intimate, places.
Edition