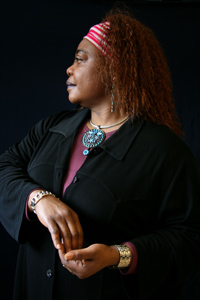 recyclage – customisation – désobéissance : sewing and art

2 Sound Installations for the exhibition "L'étoffe des Héroïnes"
Petit Palais Museum – Paris – 29.06.07 / 19.08.07
13 women from the suburban Paris area, housewiwes, welfare recipients or jobless, participated in  a custom-made clothing project and workshop managed by the fashion designer Sakina M'sa with the aim to create clothes inspired by women's place in society during the 19th century on the theme of "disobedience", customizing existing clothing.
The result was exhibited at the Petit Palais with 25 000 visitors.
For the work Sakina M'sa asked me to create, I attented a few sawing sessions to capture the moments of shared creation and exquisite conversations, observing what was happening between the group of women,  and i drove individual and intimate portraits, in my own way as i love to do.
Audio clip: Adobe Flash Player (version 9 or above) is required to play this audio clip. Download the latest version here. You also need to have JavaScript enabled in your browser.
"atelier / workshop"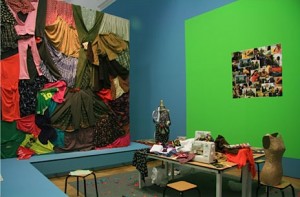 Audio clip: Adobe Flash Player (version 9 or above) is required to play this audio clip. Download the latest version here. You also need to have JavaScript enabled in your browser.
"boîte noire / black box"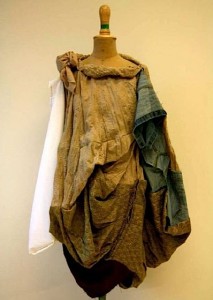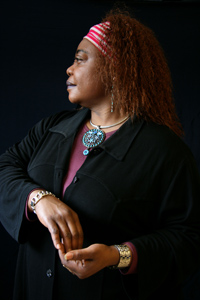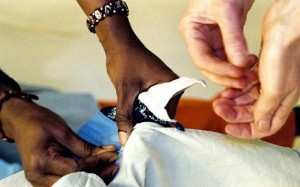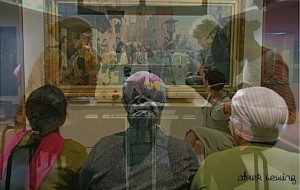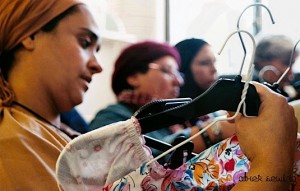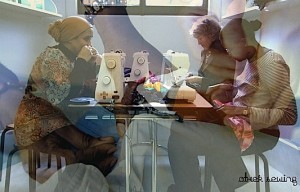 _________________________________________________________
La couture d'insertion sociale

Article paru dans l'édition du Monde du 29.06.07






akina M'sa est une créatrice de mode engagée. Le Petit Palais lui consacre, du 29 juin au 19 août, une exposition baptisée « L'Etoffe des héroïnes », dévoilant son travail d'insertion menée avec treize femmes, dont la plupart sont issues de l'immigration, d'origines camerounaise, kurde, haïtienne ou marocaine, notamment.Les 45 pièces exposées ont été réalisées, en six mois, dans un atelier du Petit Palais, à partir de vêtements usagés. « Pour évoquer le recyclage, la surconsommation, et pour faire de l'insertion avec l'art, le savoir et la culture, ce travail a été conduit en relation avec les oeuvres exposées dans le musée », explique la créatrice. L'exposition dévoile les lettres échangées entre ces femmes et Sakina M'sa autour de cette « robe rêvée », sujet de tous les interdits : « C'est le premier rapport avec le vêtement comme une affirmation de soi, de la liberté, pour apprendre à être soi-même, car on a un peu la même histoire », confie la créatrice d'origine comorienne.

Florence Evin