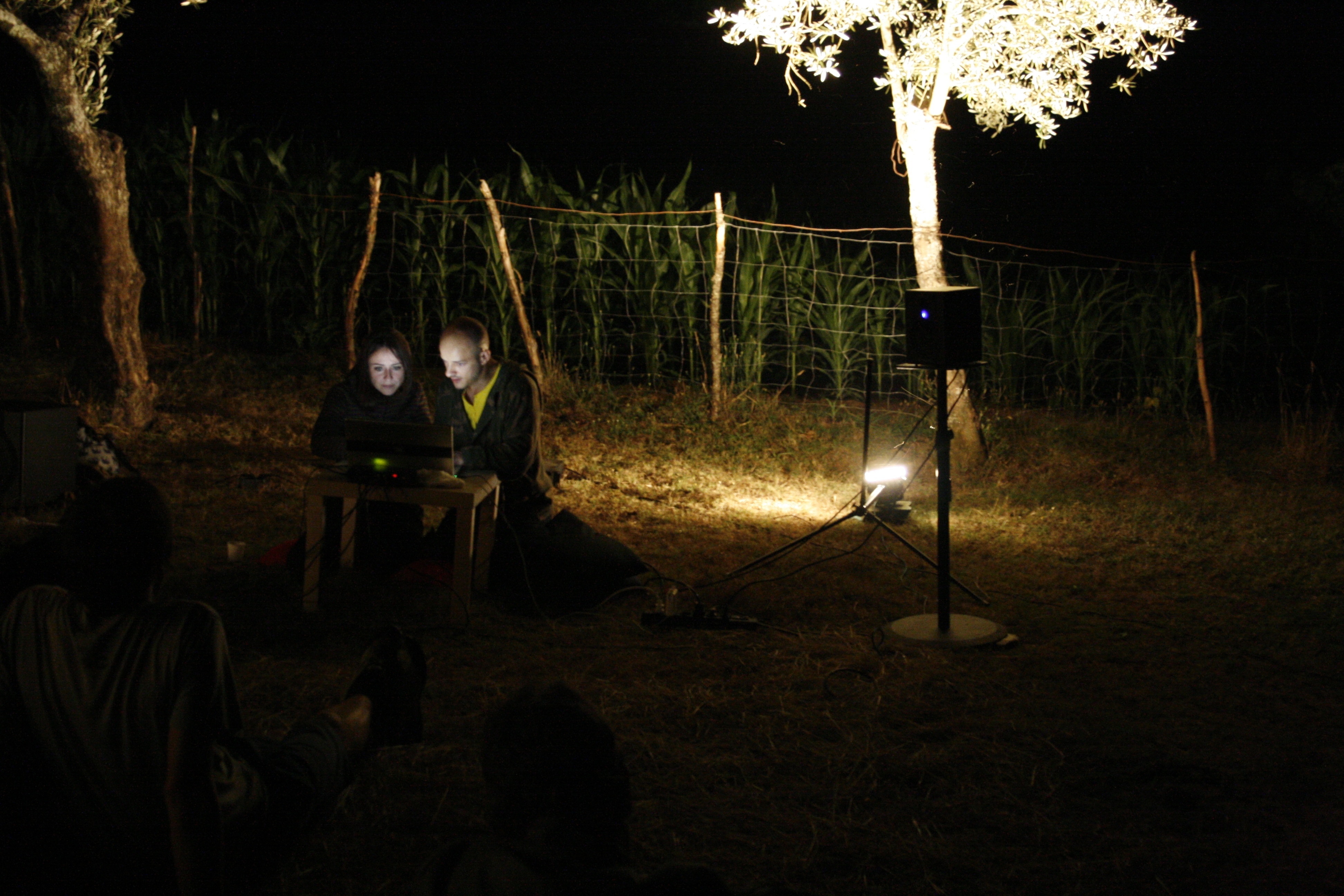 Magaio Egregore (Guimaraes edit), composition of Joachim Montessuis and Gaël Segalen, for Radio Sonores, Guimaraes 2012, European Capitals of Culture, may 2012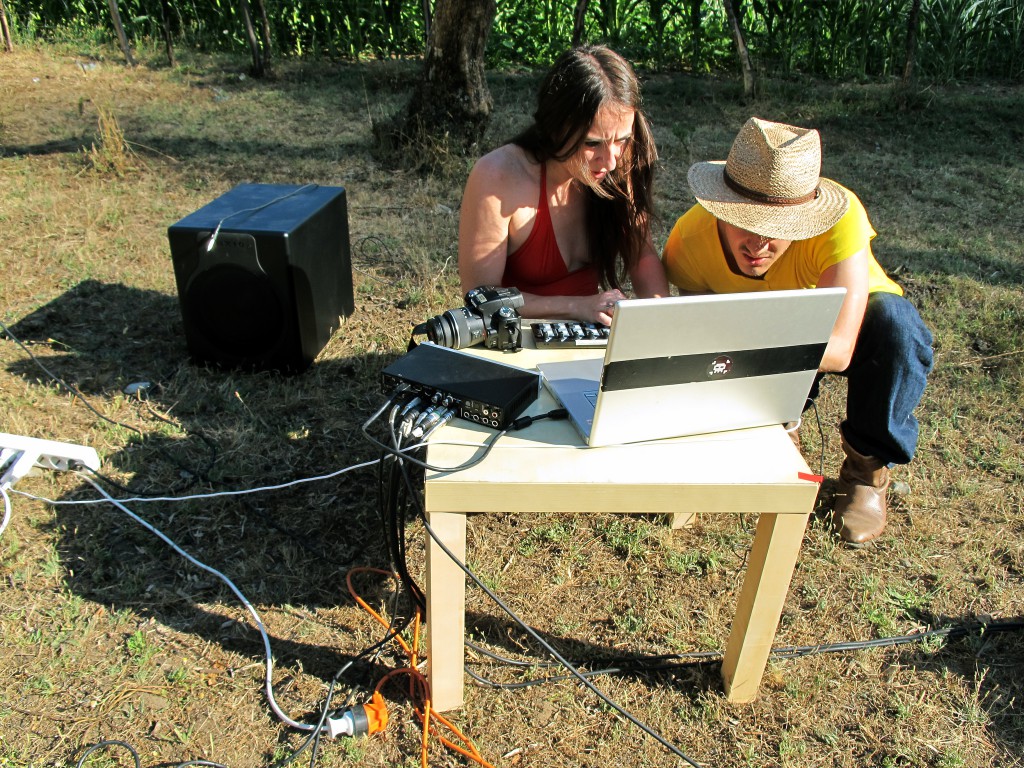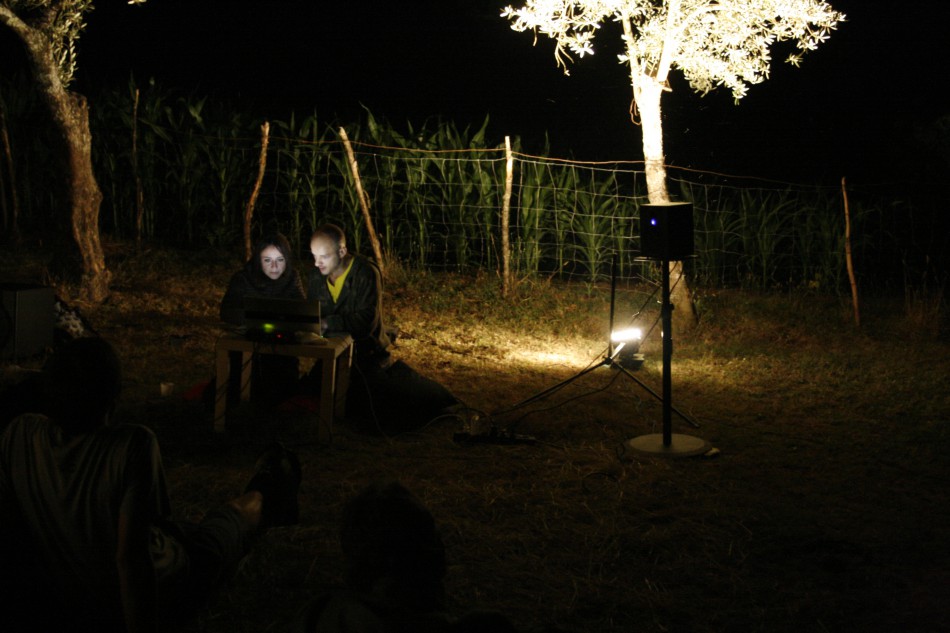 "MAGAIO EGREGORE" – a polyphonic vocal track and performance
a collaboration of Joachim Montessuis & Gaël Segalen (Paris, FR)
– recordings, composition and performance –
produced by Binaural / Nodar
"MAGAIO EGREGORE" is a sound creation based on the convergence of our two approaches : the field recording and dialogue artistic practice of GS and the trance oriented composer and performer JM.
The aim of this project is to reveal the "spirit of the place", an invitation to create a communion spirit in the rural area and express what would/could be a collective egregore*. For achieving that, we want to process a composition and a live performance with the recorded voices of the villagers of Magaio. This composition will be a massive dissonant polyphony, a colossal drone puzzle as a deep ritualistic crescendo litany going from semantical words to a fertil sonic compost. A linguistic meta-dialogue, from the treasures of the language, local expressions (vernacular), stories, the continuous flow and infinite stories stimulated by the microphone, will feed the composition.
We would like to meet the people and create contexts of communication by organising recording sessions as a kind of a micro-ritual (process) of extraordinary exchanges between the inhabitants (reveal the talents, family of voices, soloists, choirs, etc.), all together in a "common place". The microphone provides a space for improvisation and leaves a large part to the spontaneity of the encounter and the themes.
The final performance-ritual will be a sublimation of all those voices together in a live diffusion of the piece (in 8 points, outdoors or indoors), gathering the people and channeling the spirit(s) of Magaio into a vibrant intervocality.
*An egregore is a concept referring to a group spirit, an autonomous psychic entity or force produced and influenced by the desires and emotions of many individuals united in a common goal. This force would work while living as an autonomous entity.
*)(**)(**)(**)(**)(**)(**)(**)(**)(**)(**)(**)(*
 Those are 2 excerpts, stereo reductions of the 8 channels live situation in August 2011 in deep rural Nodar village in Portugal.
The sound was designed for rolling and turning non-stop at different various speeds around the head, creating progressively a dizzy trance feeling. (nb : ! for sound clips, it is a simple stereo reduction that impoverishes the real sensation, unfortunately that is not representative of the in-situ live experience, physical / embodied, since the project is designed to be broadcast on at least 8 channels in a circle corresponding to 8 separate tracks, within which stand, seat or move the listeners, then the sounds start to rotate either in isolated way or simultaneously, in variable speeds, independent of the another, to reach this polyphony, this notion of vortex that puts the audience in a state of near trance, at least in loss of space and balance) (**)(**)(**)(**)(**)(**)(**)(**)(**)(**)(**)(**)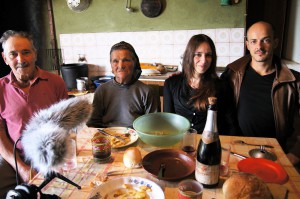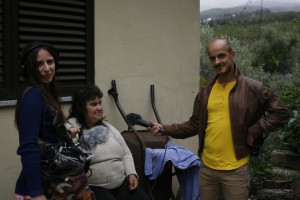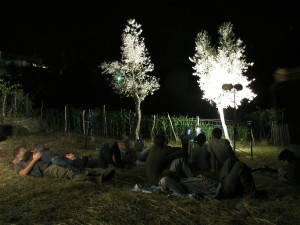 *)(**)(**)(**)(**)(**)(**)(**)(**)(**)(**)(**)(**)(**)(**)(**)(**)(**)(**)(**)(**)(**)(**)(**)(**)(**)(**)(**)(**)(**)(**)(**)(**)(**)(**)(**)(**)(**)(**)(**)(**)(**)(**)(**)(*
Bios:
Gaël Segalen is a sound artist and director. She records field-sounds of disoriented scenes in many languages, building a vital fiction.  More than a testimony, the microphone offers an improvisation space to think forward in an offshored world. It is a pretext to meet people and to have many talks. Member of parisian MU Collective, she collaborates on projects of audiowalks and installations, conducts sound workshops and teaches listening and sound experimentation at ESEC, school of cinematic studies in Paris.
Joachim Montessuis is interested in the links between art, sound, science and spirituality. Since 1993 he has been developing a transversal sonic poetry praxis focused on experimental voice processing and immersive concert-installations. His noise and video events are devised as panic-poetic spaces in which sensorial disturbance and blurring occur, starting from silence to wall of sound. He has worked in some major European electronic arts centres (CICV, Fresnoy, V2_Lab, KHM) and his live performances and installations have been presented at international venues and festivals including DEAF, ISEA, ICA, Yerba Buena Center in SF, Sónar, Elektra, Rio de Janeiro among others.
(**)(**)
The Artist Residencies: Magaio Voicescapes Residency Program : 3 – 23 July 2011 –
The main core of the festival program will be the presentation of five live sound art projects developed throughout the month of July in a collective artist residency organized by Binaural / Nodar with the presence of seven artists from the United States, Britain, France, Taiwan and Australia.
This artist residency puts in direct contact world renowned artists with landscapes and communities, some often forgotten as Ameixiosa, Covas do Rio, Posmil, Sequeiros and Sá, as well as other more emblematic villages such as Nodar, Rompecilha and Covas do Monte. All these villages are part of the civil parishes of Covas do Rio and São Martinho das Moitas.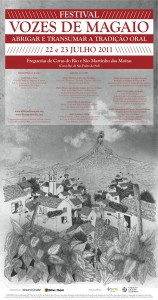 Vozes de Magaio Festival: 22 – 23 July 2011
23 of july, final point of Nodar residency, live ritual-performance in duo with Joachim Montessuis down by the river here in the antic mountains of central Portugal for our common project of vibrant intervocality and spirit of the place
Binaural / Nodar and
Associação Aldeias de Magaio Present: Vozes de Magaio Festival Sheltering and Transhumating the Oral Tradition 22 and 23 July 2011 Civil Parishes of São Martinho das Moitas and Covas do Rio (municipality of S. Pedro do Sul, district of Viseu, PT)
*)(*