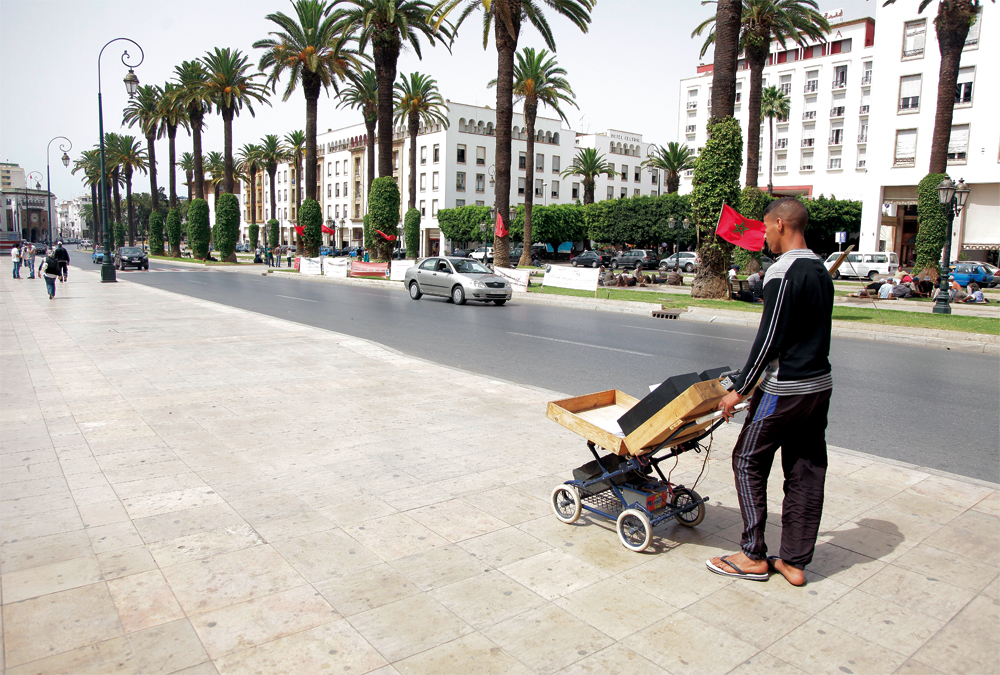 Carroussa Sonore – August 31st 2013
A radio documentary proposed by Anna Raimondo and Younes Baba-Ali
Production : Deutschlandradio Kultur & Saout Radio.
Length : 51'52"
Tune in  and streaming on Deutschlandradio Kultur radio website (link).
http://www.dradio.de/dkultur/sendungen/klangkunst/2186737/
Carroussa Sonore is a radio feature realised by the artists Younes Baba Ali and Anna Raimondo, who recycle and re-compose sound fragments from the homonymous curatorial project on sound art proposed by Younes Baba Ali in public space of Rabat, in June 2012. The selection was made of 15 sound works selected internationally, diffused through the Carroussa (a local artisanal device used to diffuse coranic cd's) in the streets of the Moroccan city. The project, creating an ephemeral soundscape and conditioning the normal perception of the landscape, build a second temporary architecture. The documentary evokes this experience in an impressionistic coral collage made by the voices of participant artists, mixed with original recordings on the Carroussa in Rabat while it was playing the sound works. The object of Carroussa itself becomes protagonist of this feature, as a kind of fil rouge for unifying different voices, linking different times, the time of the diffusion in the street in June 2012 with the radiophonic listening in the present moment of listeners. This feature becomes a way to reflect in a poetic way on radio as a public space in where to diffuse sound art and on listening as an aesthetic and social experience.
With the participation of :
Zouheir Atbane, Gaël Segalen, Blenno die wurstbrucke, Raphaël Charpentié, Younes Atbane, Simohammed Fettaka, Anna Raimondo, Giancarlo Norese, Younes Baba-Ali, Youssef Ouchra, Kyop Jeong, Simohammed Laouli, Rohan Graeffly, Angus Carlyle, Stefano
https://annaraimondo.wordpress.com/2013/08/13/carroussa-sonore-radio-documentary-deutschlandradio-kultur-saout-radio/
http://www.deutschlandradiokultur.de/klangkunst-zum-nachhoeren-carroussa-sonore.1022.de.html?dram:article_id=254938