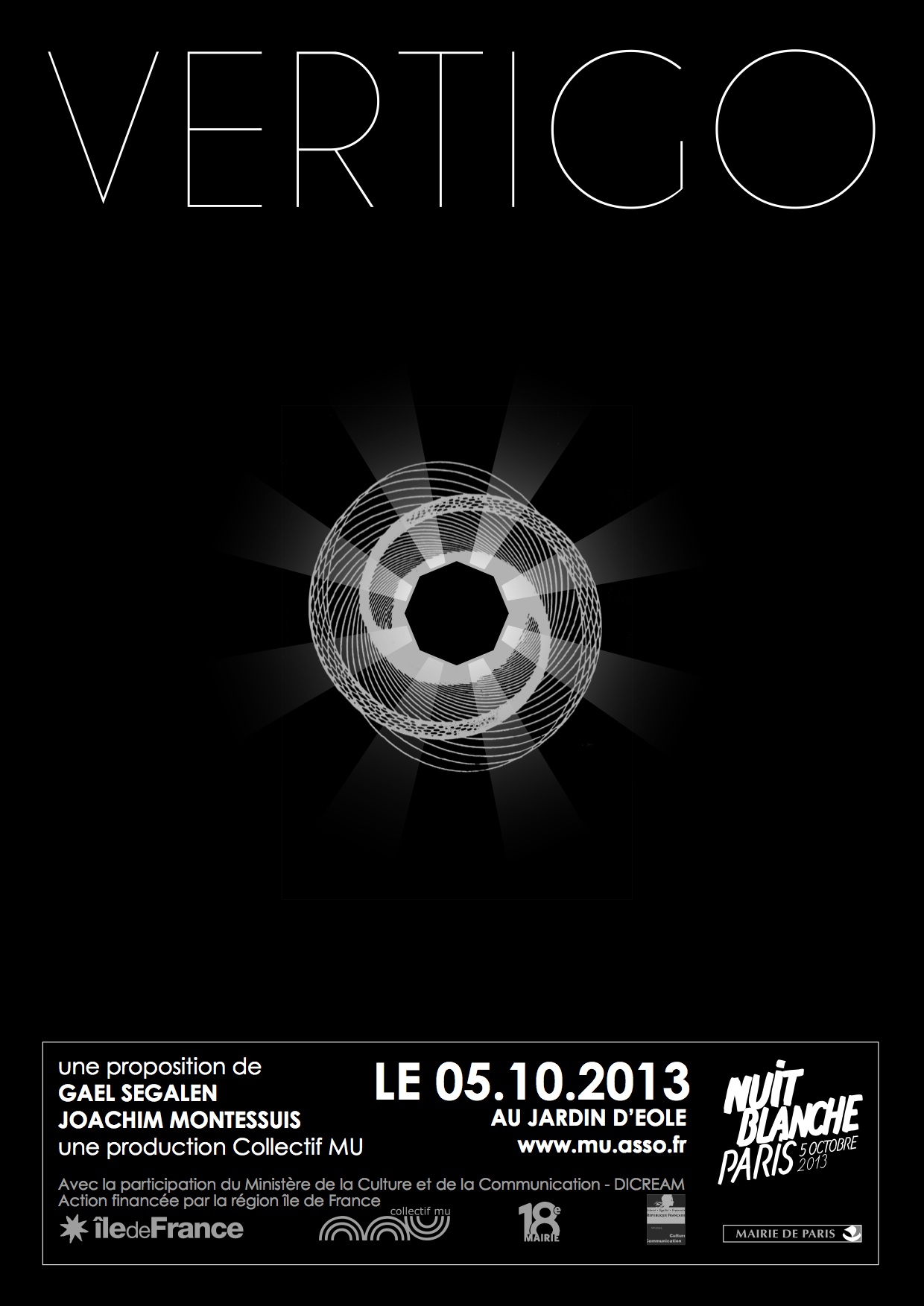 VERTIGO – Joachim Montessuis & Gaël Segalen, produit par Collectif Mu
NUIT BLANCHE – 5 OCTOBRE – 19H>02H – Jardin d'Eole Paris 75018
(( ((( COMPOSITION + LIVE )))) )))) )
Vertigo est une super concentration de sons pour une hallucination auditive, avec les enregistrements et oeuvres de près de 100 artistes, 1000 sons patiemment choisis parmi 10 ans d'archives du Collectif Mu, mixés en spirales sur 8 points.
////
10 years of sounds / from a hundred artists around Collectif MU / hallucinatory immersion in thousands of sounds in continuous spirals on 8 channels for 7 hours long.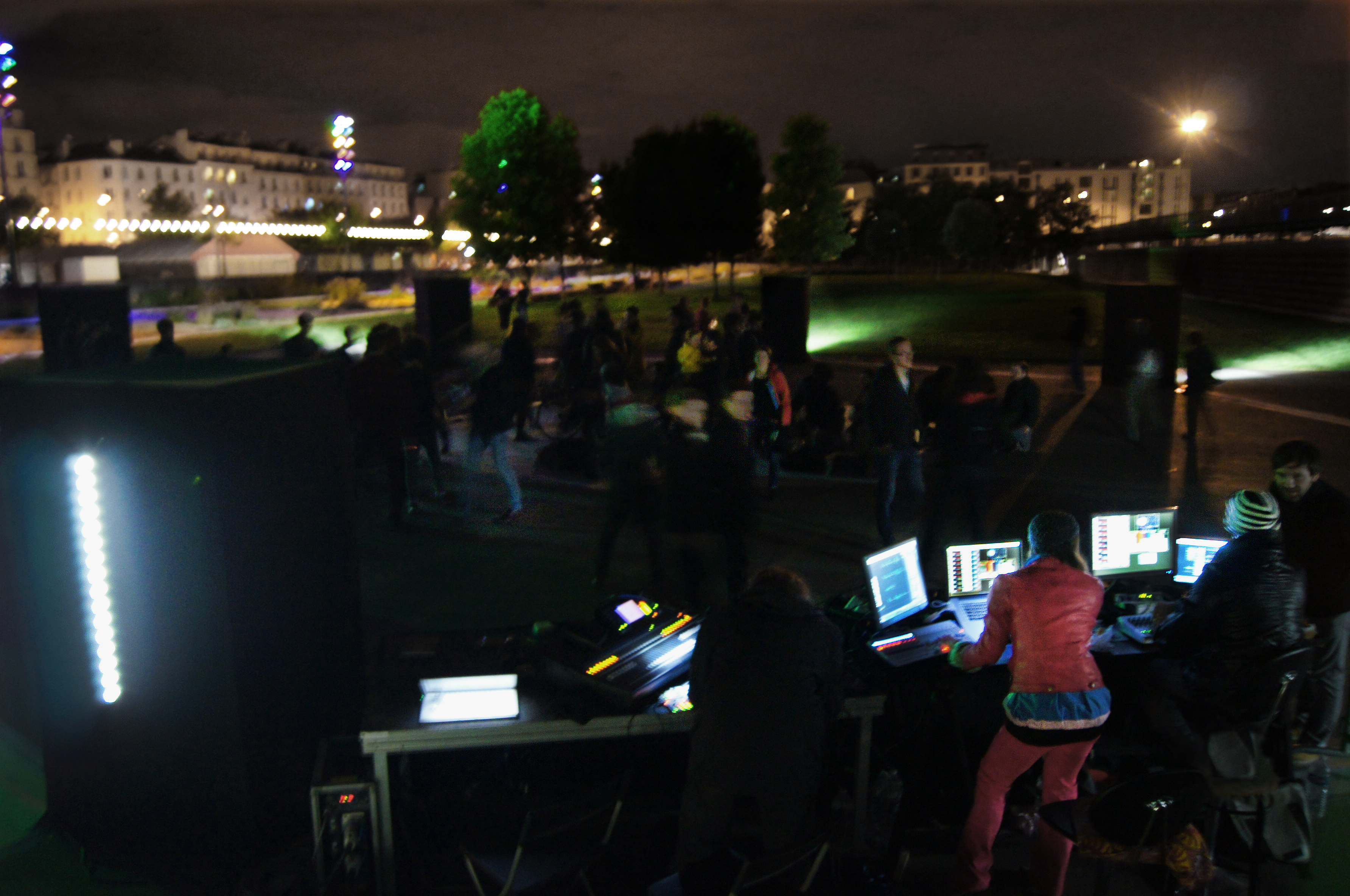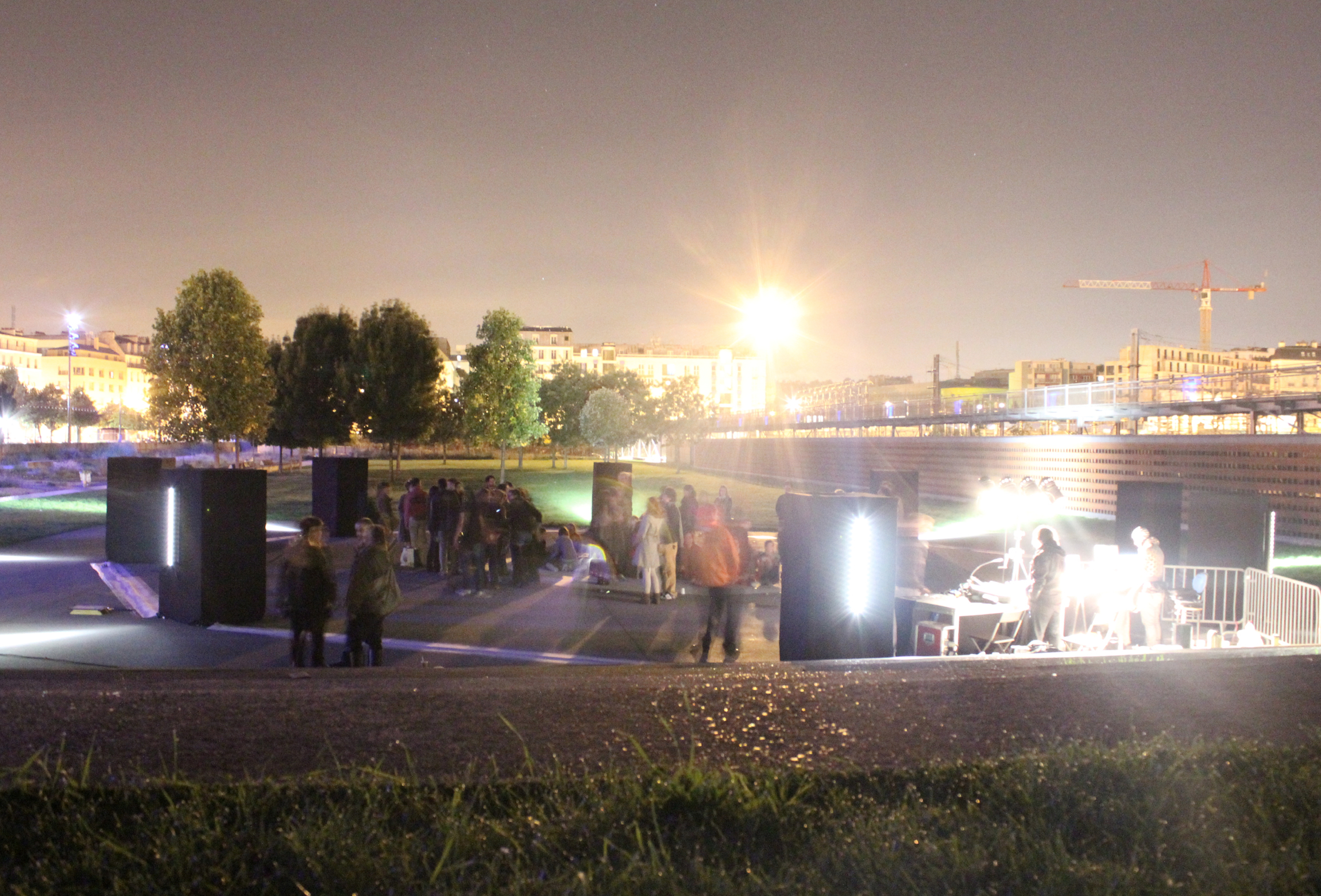 photo : Thibault Jouandet
VERTIGO_suite et futur … Merci infiniment d'avoir expérimenté notre vortex de sons, merci aux partenaires, au jardin d'Eole et les médiateurs, à Zak Cammoun pour nous aider à créer cet espace sonore avec ce son massif et aérien, à Vincent Voillat pour la scénographie et les monolithes qui accueillaient la roue, à tout le crew du Collectif Mu et aux bénévoles pour la production et le montage – et démontage dans la nuit, et à tous les artistes qui ont accepté de nous confier les sons pour composer une nouvelle matière des sons du monde, à Iannix pour le développement graphique (Guillaume Jacquemin), à Olivier Guillerminet pour le dialogue des logiciels. Nous espérons reconduire le vaisseau dans de nouveaux contextes.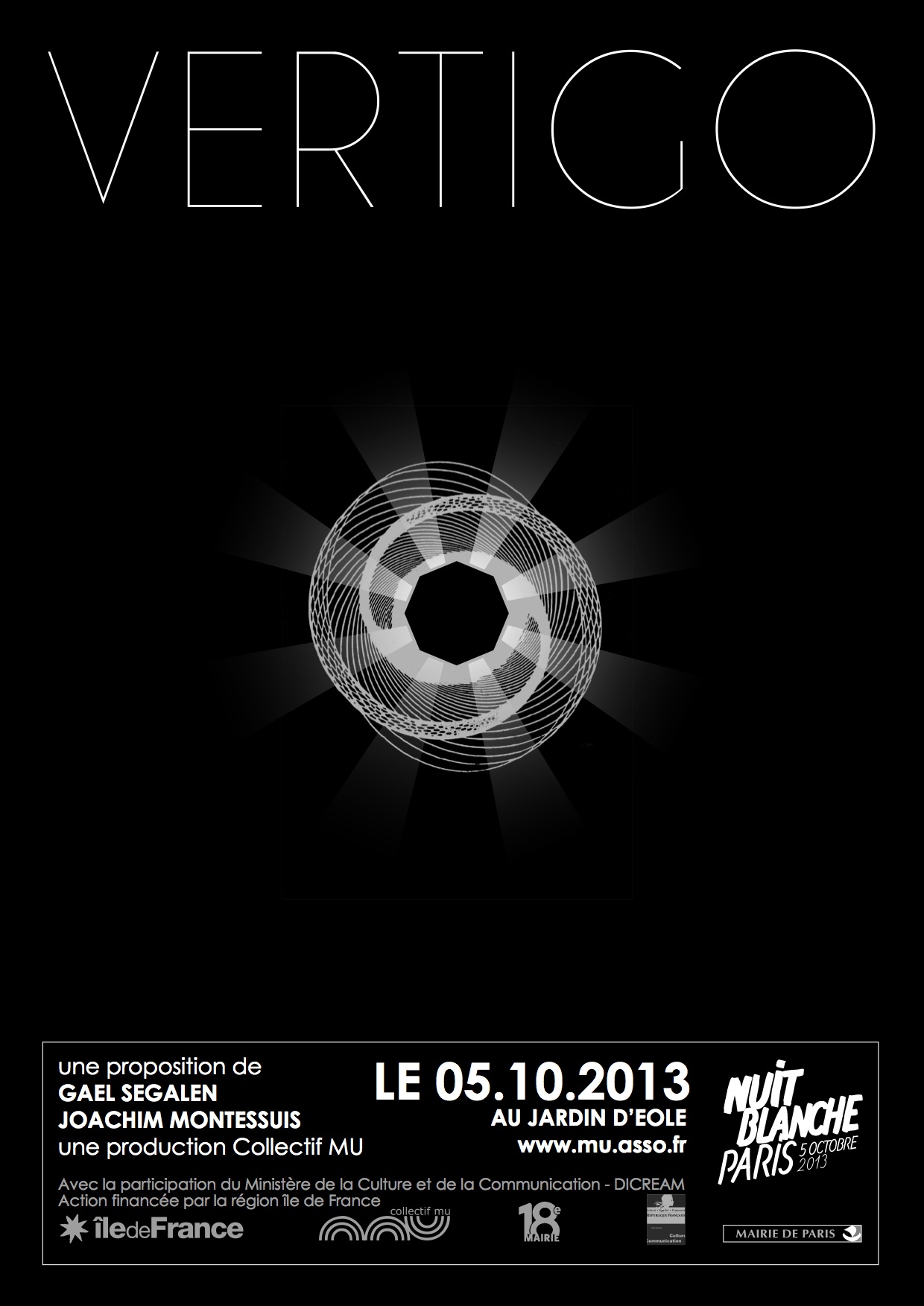 Avec des oeuvres de / with sounds and pieces from :
Aki Onda, Alejandra & Aeron, Aljosa Abrahamsberg, Aymeric de Tapol, Brandon Labelle, Carl Stone, Carl Y., Christian Dergarabedian, Christian Zanési, Claudia Wegener, Cosmin Horia Samoïla, Dinahbird, Ewen Chardronnet, François Martig, François-Eudes Chanfrault, Frederik De Wilde, Guillaume Loizillon, Igor Stangliczky, Jasmine Pataa, Jean-Philippe Renoult, Jennifer Bonn, Jérôme Dumais, Jodi Rose, Julien Ottavi, Kassel Jaeger, Katherina Liberovskaya, Kevin Logan, Knut Aufermann, Le Leprechaune, Ludger Hennig, Mabuseki, Maria Balabas, OttoannA, Paul Panhuysen, Phill Niblock, Pierre Bariaud, Sarah Washington, Serge Le Squer, Sillyconductor, Spectral Investigation Collective, Tamara Albaitis, Tanakan, Thierry Bernard-Gotteland, Tô, Vincent Epplay, WPMG…