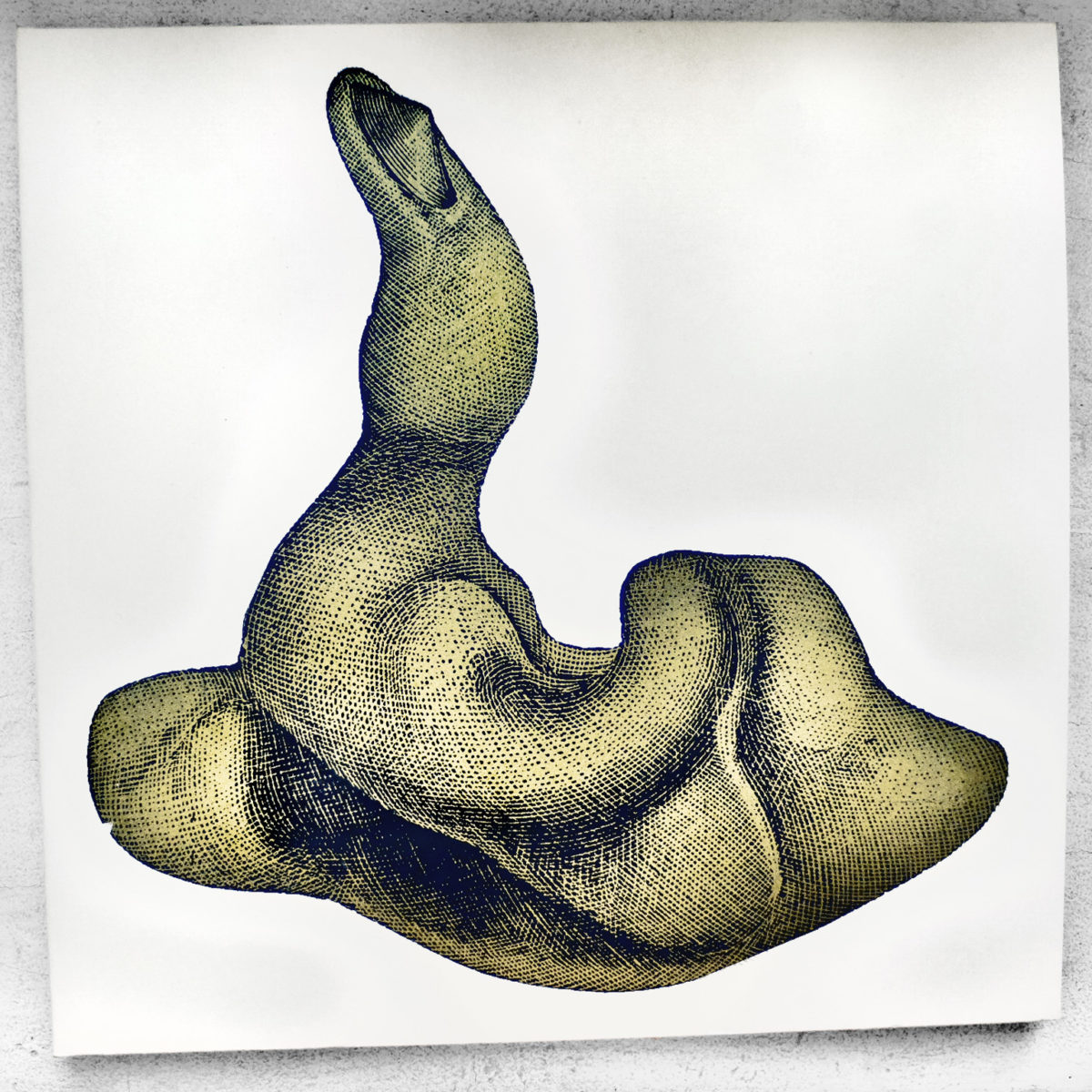 Order here : https://firecrackerrecordings.bandcamp.com/album/firec020-low-doses
Les Graciés is a collaboration in the truest sense between Paris-based sound artist Gaël Segalen and Deepblak co-founder Afrikan Sciences.
Segalen's experiments in electroacoustic sound met the wider world this year via a debut LP for Erratum, an arresting work that showcases her ability to merge hypnotic murk ala Angus MacLise with the hard concréte of Parmegiani & Reibel. Segalen's IHearU imprint / organisation is a platform for her various doings, including psychogeographical audio works and multi-media collaborations, as well as servicing as a reference point for other contemporary female artists working across various mediums. Eric Douglas Porter aka African Sciences has been deconstructing and re-building forms of contemporary Black music since the mid-2000's, through releases on Deepblak (the label he co-runs with Aybee) and PAN. His musical universe is one of warping cadences and celestial melody, referencing the bold work of percussionists like Milford Graves & Art Jenkins, the dissonant chords of Motor City Techno and stripped back essence of early Chicago House matched with broken Hard Bop sentiments: all tied together with an aesthetic that sits somewhere between Sun Ra's omniverse, Jean Giraud Mœbius and Dogon cosmology. Together as Le Graciés, Segalen and Porter make a wholly unclassifiable strain of music that, while containing recognisable elements of each individual's work, also creates a third entity in the process, which can be heard to stunning effect on their debut debut LP 'Low Doses' for Firecracker Recordings.
***FULL SOUND CLIPS AVAILABLE HERE***
soundcloud.com/firecracker-recordings/firec020lp-les-gracies-les-gracies-clips
All tracks written and produced by Eric Douglas Porter & Gaël Segalen.
Reviews :
PAN's  Afrikan Sciences and Gaël Segalen have hatched one of 2016's most curious fusions of mystic beat geometry and electro-acoustic process with Low Doses. We're not sure if that title's a reference to them micro-dosing LSD – which is entirely plausible after hearing the record – or something else, but either way their debut LP is a deeply trippy dish. 
Transcending styles with a deceptive effortlessness, Low Doses feels to be all about locating that elusive, near-mythical third track – a sort of metaphysical alchemy – amidst the duo's perfectly unbalanced equations. Whilst approaching the same point from differing disciplines – Porter from a world of futuristic hard bop and hi-tech soul; Gaël from the sphere of sound design and concrète praxis – they're clearly as much aware of their differences as they are sympathetic towards each's overarching agenda.
At an attuned, yet defocussed and lushly amorphous mid-ground between those aesthetics, Low Doses really comes into its own as a sort of psychotropic, deep topographical journey between their mindsets, conflating sheets of street noise and organic pastoral location recordings with rhythms that seem to have spilled from the field to the club via decades of cryptic encoding.
It's all totally jazz and definitely experimental electro-acoustic, but in a mixing oil 'n sand way that would have been almost unimaginable or deemed too mutually exclusive in the not so distant past. Ultimately, then, they've achieved an unprecedented, imaginative, innovative and stellar music which should only be ignored by followers of great, timeless electronic sounds at the risk of stupidity.
Healthiest recommendations!
Les Gracies is the duo of Berlin based Afrikan Sciences and French sound artist Gaël Segalen, coming together to form a unique sonic experience that manages to expertly traverse the outer realms of our collective musical understanding. GRM concrete meets Sun Ra-esque jazz movements whilst the leftfield dance prerogative of Porter's work as Afrikan Sciences manages to shine through accordingly. We were lucky enough to see a special live performance by the pair earlier this year in a remote grain silo in rural Scotland, and can attest to the power their music holds. Released via Edinburgh based label Firecracker Recordings with yet another shining example of the prowess of 12th Isle graphic designer Al White. One of the albums of the year, in our humble opinion.